My Blog
Posts for tag: root canal
By Picture Perfect Smiles
June 17, 2019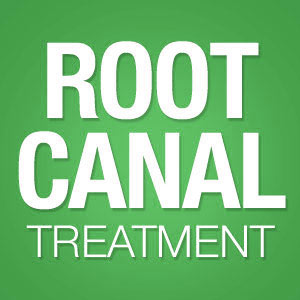 The term "root canal" is a part of our social lexicon, and not always with a positive meaning. But contrary to its negative reputation, a root canal treatment can make all the difference in your dental health.
Here are 3 things you may not know about this important procedure.
A root canal treatment is a "tooth" saver. Decay deep inside the tooth pulp puts the entire tooth at risk. The infection not only destroys nerves and tissue in the pulp, it has a direct path to the root through tiny passageways known as root canals. By cleaning out this infected tissue, then filling the empty pulp chamber and the root canals with a special filling, the procedure stops the disease from further harm and seals the tooth from future infection. Without it, it's highly likely the tooth will be lost and other teeth threatened by the infection.
A root canal doesn't cause pain — it relieves it. The biggest misconception about root canal treatments is their supposed painfulness. That's just not true, thanks to anesthetic techniques that numb the teeth and gums — and any discomfort afterward is quite manageable with mild anti-inflammatory drugs like ibuprofen. The procedure actually stops the real pain, caused by the infection damaging and finally killing the tooth's nerves, when it stops the infection.
Root canal treatments are even more effective thanks to recent advancements. Not all infected tooth situations are the same: some teeth have smaller offset passageways called accessory canals that grow off a larger root canal that can be quite difficult to detect and access. Missing them can leave the door open for re-infection. In recent years, though, endodontists, specialists in root canal disorders, have improved the way we address these complications using advanced technologies like specialized microscopic equipment and new filling techniques. The result: a lower risk of re-infection and a higher chance of long-term success.
Hopefully, you'll continue to enjoy good dental health and won't need a root canal treatment. But if you do, rest assured it won't be the unpleasant experience you might have thought — and will be a welcomed solution to pain and threatening tooth loss.
If you would like more information on root canal treatments, please contact us or schedule an appointment for a consultation. You can also learn more about this topic by reading the Dear Doctor magazine article "A Step-By-Step Guide to Root Canal Treatment."
By Picture Perfect Smiles
March 28, 2018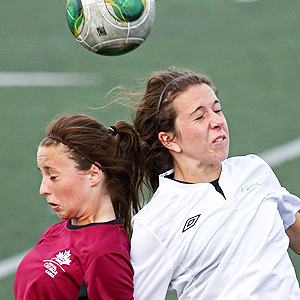 If you regularly participate in sports or other physical activity, you're at a higher risk for dental injuries. While chipped teeth are the most common result of these injuries, a few may result in more serious trauma — dislodged, cracked or knocked out teeth. In these cases, the core of the tooth — the pulp — and the root may have been damaged. Saving the tooth may require endodontic treatment and possibly the expertise of a specialist in the field, an endodontist.
Endodontics, from the Greek words for "within" and "tooth," is a specialty of dentistry that treats disease or damage affecting the inner parts of a tooth, particularly the pulp chamber, the root canals, and the root. While all dentists are trained in endodontic procedures, an endodontist has advanced training, experience and specialized equipment to address complex cases.
The type of endodontic treatment needed for an injured tooth will depend on the extent of damage. A mature, permanent tooth with pulp damage, for example, may require a root canal treatment. In this procedure the pulp chamber and root canals are thoroughly cleaned out, and then are filled with a special filling to prevent any future infection. Later the tooth should be crowned to permanently seal it. Although a general dentist may perform a root canal, more complex cases, such as a tooth with an extensive root canal network, may need to be performed by an endodontist using microscopic equipment.
A tooth that has undergone severe trauma, especially a knocked out tooth, will need extensive follow-up care by a general dentist and possibly an endodontist to improve its chances of long-term survival. Because of the severity, the tooth may lose viability and the body ultimately may begin to reject it. For this reason, the tooth should be monitored on a regular basis and may need further treatment from time to time, even up to five years after the injury.
One final word: if you participate in sports or exercise activity, you can significantly reduce your risk of dental injury with a mouthguard. There are various types, but the best protection is one custom designed to fit the specific contours of your mouth. We'll be glad to advise you further on how to protect your teeth from injury.
If you would like more information on dental injury prevention and treatment, please contact us or schedule an appointment for a consultation. You can also learn more about this topic by reading the Dear Doctor magazine article "Trauma & Nerve Damage to Teeth."